How to fix VALORANT's process already running' error
พฤษภาคม 18, 2022 in
When installing VALORANT for the first time or returning after an extended break, some players have experienced the "process already running" error. This error appears to be tied to League of Legends and other Riot titles. For whatever reason, the combination of clients seems to lead to this annoying error code. Here's how to fix it.
The easiest and fastest way to solve the issue is to delete the c:/Riot Games/Riot Client/vcruntime140.dll folder. You can do this by heading into the Riot Games folder found in your (C:) drive.

There should be several options, including Riot Client. Click it and head down to the second to last file, vcruntime140.dll. Right-click it and delete it.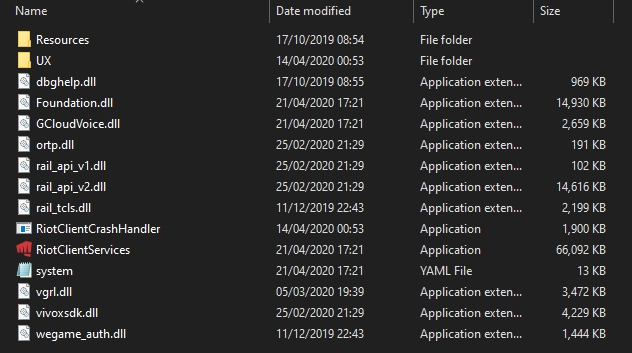 Finally, reinstall VALORANT, load up the client, and you should be good to go.
VALORANT is a free-to-play tactical shooter that launched in 2020. Since releasing, countless new features have been added to the game, including agents, maps, game modes, and more.